Acknowledging the Transformation in Engineering Educations System, Sphoorthy Engineering College has started Teaching-Learning center in May 2018 with a group of academicians to empower teaching community through vibrant approaches:
Fostering innovative, collaborative and evidence-based effective teaching-learning practices
Empowering the teaching fraternity in use of information and communication technologies (ICT) for teaching-learning process
Exposing the faculty to assessment and evaluation strategies
Focusing on OBE in-line with accreditation
Promoting learner centric environment
Providing an opportunity for educators to share their effective teaching and learning practices
Inculcating research culture among the teaching fraternity
Endow the faculty through FDPs, workshops, training sessions, etc. to bridge the gap in teaching learning process brought in the education system.
Vision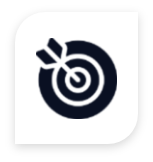 To Enhance Quality of Teaching-Learning Process and Activities in the Departments of Engineering and Technology.
Mission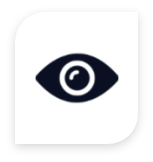 To promote various Teaching Pedagogies to Faculty.
To Facilitate Training in OBE (Outcome Based Education).
To Develop Learning Resources.
TEAM - TLC
Director
Principal
Head
Resource persons
Coordinator
Core team (3-4 Members)
Technical Staff
TLC @ Sphoorthy Engineering College is instrumental in empowering the academicians with versatile ICT tools and best Practices in Teaching-Learning for creating an excellent environment in education.
List of Faculty with International Engineering Educator Certification Program.
Dr.P.Gayathri Pavani, Head, Freshman Engineering
Mr.G.Mukesh, Assistant Professor, ECE
Activities in the TLC
Development of Teaching Learning through different pedagogy
Use ICT tools into teaching and learning
OBE (Outcome Based Education) in line with accreditation
Workshops/ Seminars / Conferences on various themes of Teaching and Learning.
Publications (Handbooks, Proceeding of seminars and Journals on Teaching Learning)
Research
Reports of Various Activities Conducted by TLC
3. TLC Activities Report A.Y :2018-2019
Click Here