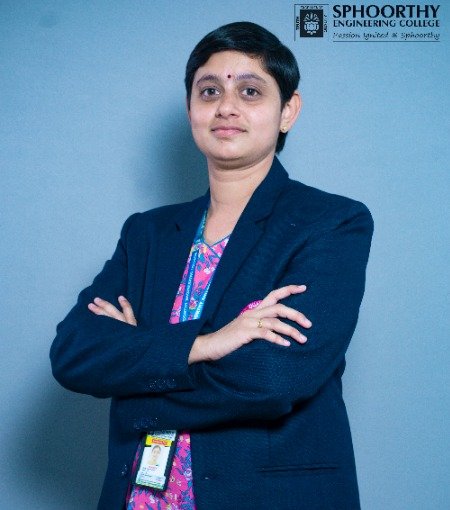 CSE - Artificial Intelligence and Machine Learning

9603899920
hodaiml@sphoorthyengg.ac.in, indhume11@gmail.com
HOD Message
"Machine intelligence is the last invention that humanity will ever need to make."
— Nick Bostrom
Artificial intelligence (AI) is presently one of the hottest buzzwords in tech and with good reason. The last few years have seen several innovations and advancements that have previously been solely in the kingdom of science fiction slowly transform into reality. The department of AI & ML is established in 2020 with faculty members of highly qualified and certified in emerging technologies.
It is powerfully committed to impart advanced and quality technical education through high standards at undergraduate level. The faculty and non-teaching staff of the department is dedicated to prepare our students by providing the expertise and proficiency in Artificial Intelligence, Machine Learning, Deep Learning and its related fields needed to succeed in our modern society.
The main objective of the Department is to offer an experiential learning opportunities such as hands-on training, project-based developments, exploration projects, and internships which deliver a solid foundation to work in interdisciplinary groups that invent the future and also the department covers a wide spectrum of research in the areas of Algorithms, Image Processing, Pattern Recognition, Machine Learning, Data Mining, Big-Data Analytics, Natural Language Processing and Computer Security led by skilled and experienced team of faculty members.
Students will be exposed to various multidisciplinary holistic development activities which will help them to develop Knowledge and skill as ethical professional.
This program is best suited for students looking to build world-class expertise in Artificial Intelligence and Machine Learning and emerging technologies which support to stand apart in the crowd and grow careers in the upcoming technological era.
Best Regards,
Prof. S.Indhumathi
Head of the department
Artificial Intelligence and Machine Learning