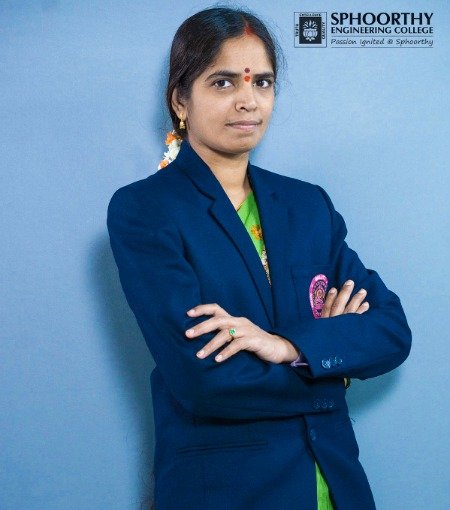 Freshman Engineering

9392118525
hodhns@sphoorthyengg.ac.in, potturigayathripavani@gmail.com
HOD Message
Welcome to Sphoorthy Engineering College, Department of Freshman Engineering. I am pleased to get connected to you and share my message.
The Department of Freshman Engineering was established in the year 2004. Initially, it consisted of five branches with an intake of 300 students. Now, it has grown to 6 branches with an intake of 600 students. Students learn the basic knowledge of science and engineering for the first academic year.
The Department has a rich curriculum and allied activities to provide a comprehensive education for B. Tech graduates. It prepares them technically prowess, critical thinkers, productive citizens, and leaders in a wide range of careers: government as well as an array of managerial options in the private sector. During their study, students complete rigorous programs of course work and participate in a variety of co-curricular programs.
Presently, the Department of Freshman Engineering offers Four undergraduate programmes, namely Computer Science Engineering, CSE-Artificial Intelligence and Machine Learning, CSE-Data Science, CSE-Cyber Security. The Department has highly qualified academic and teaching staff. The mission of the Department is to produce the top quality education and to conduct leading-edge programs. Finally, we the department of basic sciences and humanities strive for excellence in teaching, training and career building.
My sincere thanks to all the faculty and the students who contribute to the success of the department.
It's my privilege to be head of the department with highly motivated and dedicated personnel.